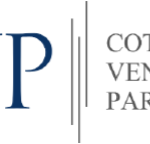 Cottonwood Venture Partners
Mills is a Partner in CVP, a Texas-based venture capital firm partnering with early stage companies focused on digital solutions for the oil and gas industry.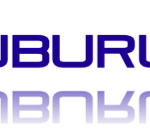 Mills is co-founder and a Director of Nuburu, a high-power laser start-up.  

For seven years prior to a 2008 acquisition by HP, Mills was the independent Director on the Board of EYP Mission Critical Facilities, one of the world's leading data center design and engineering firms, a pioneer in green data center design and energy efficiency in high-density environments.

Mills was co-founding Chairman & CTO of ICx Technologies (a Digital Power Capital company), helping take it through IPO. The company was later purchased by FLIR.
Mark P. Mills

formerly served as President and chief tech strategist for Digital Power Capital, a venture fund that was an affiliate of Wexford Capital LLC. DPC focused on technologies that arise from the convergence of the power, tools, materials and software of the digital age.  Focus areas included: smart grid technologies and software, the power infrastructure of information technologies; emerging alternative energy technologies for energy storage, production, control, and transmission; next generation semiconductor materials; physical and cyber security.
Examples of investments from the (former) DPC portfolio include: